We pride ourselves in the handmade creation of small-batch, high quality, affordable jewelry for everyone. All of our pieces are unique, one of a kind, and hand crafted by us in Rochester, NY.
We carry our handmade jewelry, handcrafted items from over 30 local artists, clothing, accessories, and more.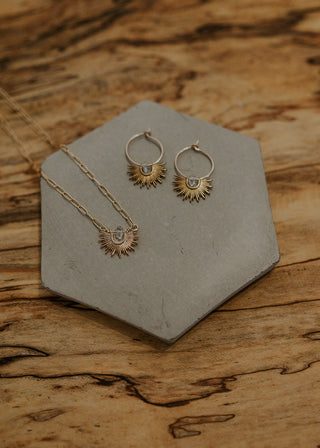 The Corwin Collection
Herkimer diamond with 14k gold filled or sterling silver. Available as hoops or necklace.